Simon Fell > Its just code
Pingback
Looks like
Sam
has lost his pingback support, don't know if this is intentional or not.

GET /blog/1214.html HTTP/1.1
Host: www.intertwingly.net



HTTP/1.1 200 OK
Date: Fri, 28 Feb 2003 04:13:15 GMT
Server: Apache/1.3.27 (Unix)  (Red-Hat/Linux) PHP/4.1.2 DAV/1.0.3 mod_ssl/2.8.12 OpenSSL/0.9.6b
Last-Modified: Mon, 24 Feb 2003 23:15:54 GMT
ETag: "284153-5336-3e5aa7aa"
Accept-Ranges: bytes
Content-Length: 21302
Keep-Alive: timeout=5, max=5
Connection: Keep-Alive
Content-Type: text/html

No X-Pingback header, and no rel="pingback" link in the content either.
WxAggie
Sam has
some pointers
to what the OSAF folks are planning. Sounds interesting, I've been looking for a good excuse to dig into Python some more.
PocketHTTP
I'm taking the HTTP Code out of PocketSOAP to make a general HTTP client library. Here's my
first pass at the interface to the component
. I'd be happy to get feedback, particularly from
those
who
know HTTP beter than I.
Ping pong
Pingback
. Did Simon get my PingBack? or Trackback? [
ScottW's ASP.NET WebLog
] Yup,
I got a pingback
. <g> BTW, what do you do when the server supports both Pingback and trackback ?
WSDL 1.2
The WSDL folks are looking to
drop use="encoded"
. As much as the Microsoft folks would like for encoded SOAP to not exist, it does, and a WSDL spec that can only describe a subset of SOAP messages just seems like a recipe for YADL to appear.
NewsGator
I'm very pleased to announce the release of NewsGator 1.0!
[
Greg Reinacker's Weblog
] I've heard lots of good things about NewGator, congrats Greg on the release! (If i didn't hate Outlook with quite so much passion I'd try it out)
Books
Recently finished
Pattern Recognition
, loved it, easily my favorite non-sprawl Gibson book. For something completely different I just brought
Moosewood Restaurant New Classics
in an attempt to diversify my vegitarian cooking abilities.
shut up already
Caring for Your Introvert. "...when you see an introvert lost in thought, don't say 'What's the matter?' or 'Are you all right?'" Yeah, shut up already. <via joho>
[via
evhead
who seems to be blogging to RSS but not HTML !]
referer
I see Radio is still sending a referer when its fetching RSS
GET /blog/?flav=rss HTTP/1.0
User-Agent: Radio UserLand/8.0.5 (WinNT)
Host: www.intertwingly.net
referer: http://radio.userland.com/newsAggregator
Are there plans to fix that ?, most other Aggregators seem to have stopped doing this.
SSPI
Got Apache 2.x on Redhat 8 up and running pretty painlessly, and yes the SSPI code in PocketSOAP barfs when the response is bigger than 16k :( Started debugging, QueryContextAttributes(SECPKG_ATTR_STREAM_SIZES...) returns values indicating a maximum block of 16400 bytes, but having read in 16400 bytes calls to DecryptMessage still return SEC_E_INCOMPLETE_MESSAGE. Time to track down the MSDN sample i based this code on 2 years ago.
Update
, just found this
KB Article
, and yes, cbMaximumMessage is indeed 16379. Guess the platform list is wrong, as i'm seeing this on XP. (note that the 16400 above includes the header and trailer, not included in the 16379 number)
SSL
Anyone heard of problems with SSPI based SSL talking to mod_ssl ? The Redhat 8 on VMWare 3.2 install is chugging along, hopefully i can test it soon myself. Thanks to
Brad
for the
tip
on upgrading to VMWare 3.2 (from 2.0) I'm impressed so far.
ISO
Smart developer seeks interesting platform for investigation & other fun, maybe more !.
I'm having a hard time getting excited about any current OS platform choice. I have something of a love/hate thing going with
OSX
, it looks like a great platform to develop on, and there are some real interesting things going on (
NetNewsWire
,
Spring
), but the Apple developer docs absolutely stink, the only place I've found where anyone knows what's going on is the carbon mailing list, which has a terrible web archive, which is password protected to boot, so isn't getting indexed by anyone, this makes tracking down anything a painfull time consuming process. Equally though, Windows development doesn't get me excited any more either. Sometimes I wish I'd never sold my Amiga 500 !
Laptops
Lindows sub-notebook. Wow. I'm very impressed. The just-announced Lindows sub-notebook looks quite impressive and the price is right. I smell a review coming for Linux Magazine......
[
Jeremy Zawodny's blog
] Yeah, looks interesting, I've been drooling over a 12" Powerbook for a while, but can't talk myself into it.
blogspot
Blogs on blogspot seem to be dead in the water currently.
ASP.NET caching
Cool,
Scott Hanselman
sent me a link to this MSDN page,
Caching Page Output with Cache Key Dependencies
anwering my
earlier caching question.
Thanks Scott! (I was looking at Page.Cache which didn't have it). When I have some more spare time, I'll rant a bit about ASP.NET Session in response to Scotts claim that
they really did think this thing through
.
PocketSOAP
The PocketSOAP docs are now
online
, as well as locally installed.
ASP.NET caching
This seems like an obvious thing to want to do, but I can't see how. I have a bunch of pages using OutputCaching, like <%@ OutputCache Duration="600" VaryByParam="none" %> but the pages use additional data points / files that I'd like to add as additional cache dependencies. I can create the extra CacheDependency objects, but can't see how to connect them up to the cache entry for the page. I can't beleive the ASP.NET guys didn't think of this.
kCarbonLibraryFolderType
One for the OS X heads, how do I programatically find the /Library/CFMSupport folder ? I though that FindFolder ( kCarbonLibraryFolderType ... ) would do it, but that doesn't work (get error -43).
XML-RPC & WSDL
Charles Cook
has some thoughts
on a WSDL binding for XML-RPC. Makes total sense to me.
404 Not Found
I see Apple have taken a leaf out of the MSDN site management book, and broken all the links to the developers OSX docs. Fortuantly, Google has most of it still cached. Sheeeeesh, what's with these people ????
XACML
Anyone looked at
XACML
yet ? How does this fit in with the rest of XML related security specs ( DAML, SAML, WS-Security, etc etc).
Pingback
Cool,
looks like ASP.NET WebLogs
are going to get pingback and trackback support soon.
got duct tape ?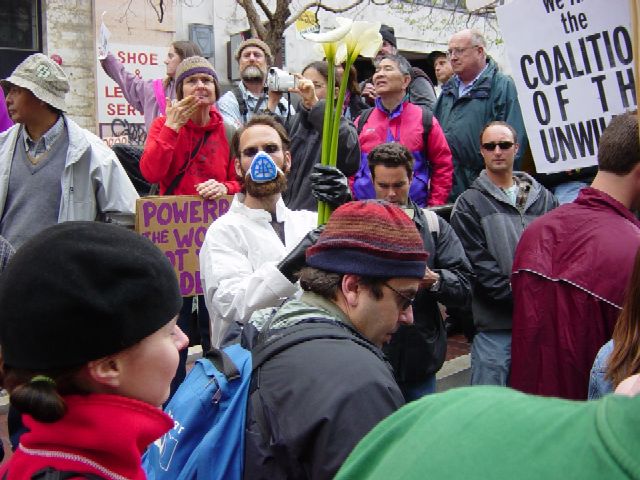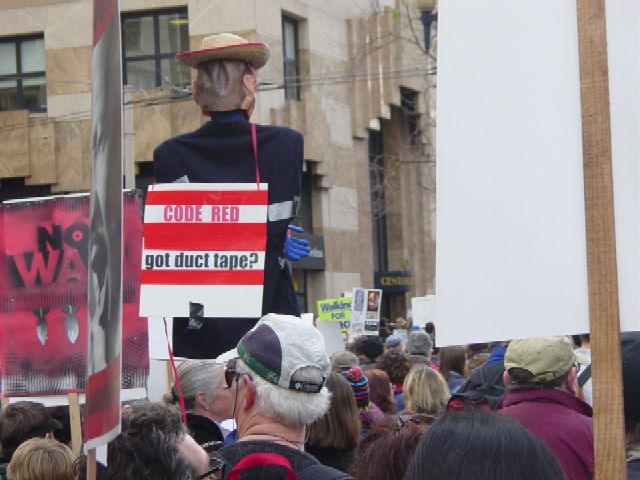 weblogs.com
Is
weblogs.com
about to melt down ? looking in the event log, the weblogs.com pings are regularly taking over 30 seconds.
Smartphone
.......having the ability to leverage my development skills as well as code I've already written on to the phone is a tremendous plus for me.
[
The Furrygoat Experience
] Well yeah, except that I don't know anyone who does windows development without one or more frameworks (MFC, ATL, Atila, WTL), none of which you get with Smartphone, just raw API's, very 1990's !.
Happy New Year!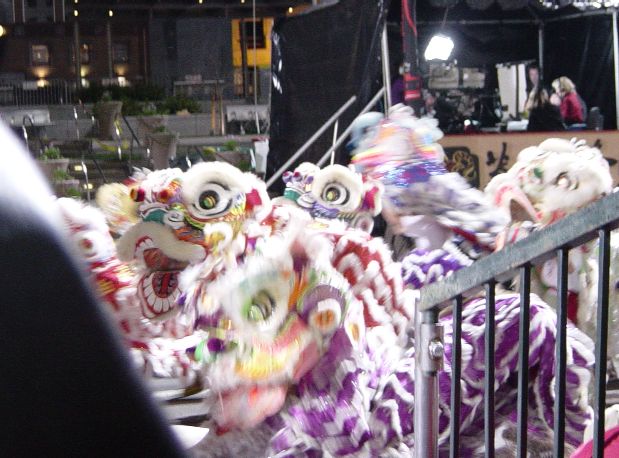 CDATA
Radio Can't Handle CDATA
[
The .NET Guy
] Grrhhhhh, why everyone doesn't use expat is beyond me.
Interop registry
I did some
updates
to how the interop registry works, this should help clean up the data.
soap.4s4c.com
Reconfigured a bunch of stuff on
soap.4s4c.com
let me know if you run itno trouble. I noticed on the
user agents
report that there's a bunch of traffic from the compact framework, looks like someone is testing out the web services stack in there.
Aggie
RC5 of Aggie is
now available
Peter
looks like
Peter
's return to the blogsphere was short lived :(
book
My book ships tomorrow. I need to keep errata, code snippets, etc on this site. So, I've decided to start a blog. :-)
[
KeithBa's Blog
] Congrats on shipping the book!
Speakers
Brad gets a set of Monsoon Planar Media speakers
and loves them, which doesn't suprise me, I have a set of the
Monsoon
MM-1000 speakers, which I brought after hearing
Peter's
. They are an insanely good set of speakers for $200, so much so that i brought a second set for the office. My last PC came with set of Altec Lansing ADA995 speakers which i never even bothered unboxing.
Now would be a good as time as any to mention that I want to sell both the second set of MM-1000's (now that I'm a cube monkey), and the ADA995's.
books
I walked over to San Francisco's best book store
Staceys
earlier to pick up a copy of
Pattern Recognition
, and was happy to spot new books from
Stephen Baxter
and
Ken MacLeod
as well :) They should keep me busy for a while.
redesign
finsihed !, phew, all the pages regenerated. If you spot any problems let me know.
redesign
almost done, just a few minor things left to sort out (tips welcome!)
Ditch the image for the day link, and have the day/date header be the link to the daily archive page. [done]
Do something about the # permalink graphic. [done]
Work out how to get a < % @ OutputCache ... %> directive into the file that Radio upstreams. [done]
Once that's done i'll regenerate all the pages. Thanks to
Jake
for tips on solving the first and last issues.
RadialContext
Thanks to Nathan Sharfi for the pointer to
RadialContext
for Mozila
RSH Feed
Heavly inspired by
Sam's python scraper
for Keith's blog, here's an
RSS feed
for
Keith's Read See Hear
blog. FWIW, The python code weighs in at half as many lines of code as my C# version.
RSH
Hey
Keith
, can you fix your
RSH blog
, so its not served with a content-type of application/octet-stream.
pingbackless
Looks like
Sams
pingback server is busted
exceptions.SyntaxError: invalid syntax (pingback.py, line 14)
Radio vs Syndirella
Sam has some
observations on RSS aggregators
. I mainly use the Radio aggregator which i like, my only request would be that it made more noise when it has problems with feeds, rather than the silently dropping then after so many errors.
browsers
I've looked at various past versions of Mozilla and never been that impressed, but I installed 1.2.1 to tryout the new design, and I'm quite impressed, its snappy, and i haven't seen any rendering issues yet. I could become IE free, I've already dumped IE on the mac for Safari (the speed difference between the two is impressive). Back to Mozila though, is there anyway i can get the side button on my 5 button mouse to drive the back button like IE does ?
new look
This is the first pass at a tableless CSS based new design for the weblog, more tweaks to follow
blo.gs
Here's
blogping.root
a little Radio tool that pings
blo.gs
when you update your weblog.
Stylin'
Brad
has a
new layout
, looks great!. This inspired me to start work on a new look for this weblog (I've been wanting to do this for a while now), anyway, first things first, I want to change how the day permalinks are rendered, anyone know
is there an archiveUrl macro
?
PocketSOAP
v1.4.2
released, just a couple of bug fixes.
PocketSOAP
Found a bug relating to deeply nested id/href not being handled correctly during de-serialization, I'm testing out the fix over the weekend, expect a new (v1.4.2) release soon.
Apache interop server
Hey
Sam
, are the Apache
SOAP
&
Axis
interop endpoints ever coming back ??
SF Indiefest
Saw the
Fuel for the Quirky Alone
set of shorts last night, recommended if you get the chance to see it.
Needle in a Haystack
was my favorite, whilst
Human
which looked great, was the most predictable.
new blogs
cool,
Christian Weyer
and
Shawn Van Ness
get blogs.
RSS
Greg has some thoughts on
GUIDs in RSS
. I never really did get why this was needed, but I always assumed that was just because I hadn't thought about it enough. Seems to me that the aggregator should skip any GUIDs its already seen, but weblogging software should give the user the ability to give an existing post a new GUID for the situation where siginificant (as defined by the user) changes to an existing post are made.
Dinner
Anyone want to meet up for a ".NET Blogger Dinner" on Saturday, February 8th in San Francisco? Richard Caetano is first on the list. How about we meet in the lobby of the San Francisco Marriott at 6 p.m.?
[
The Scobleizer Weblog
] Sounds good to me
new home
Looks like Drew is up and running in his
new home
.
Blogtoaster
Tracking weblogs. Weblogs.com question: How do you use weblogs.com? I would like to be able to set an alert for when certain weblogs update (that could be tracked through weblogs.com) and then for some flag to go up in my task bar. Rather like: "You have mail". Another one for the LazyWeb.
[
Matthew Langham's Radio Weblog
] Sounds a lot like
blogtoaster
to me.
Messenger
Sigh, which idiot decided that they should change the MSN Mesesenger toaster from the message the person typed to "foo sent you a message". When your Messenger v5.0 offers you the new version, promptly tell it to shove it where the sun doesn't shine.